Web Design and Online Marketing Agency in the Philippines
Operating since 2018 as an agency and has 20+ years combined experience. Established a few years ago, our agency has grown from a small team of passionate digital marketers to a powerhouse of innovation and creativity in the digital realm. We take pride in our track record of helping businesses achieve their online goals, and our dedication to staying at the cutting edge of digital marketing trends and technologies.
An agency with a lot of mileage
We have 20+ years combined experience in the online marketing industry. We do website design, search engine optimization, Google and Facebook ads setup and management, and virtual assistance. 
MalachiSoft is more than just a digital marketing agency; we are a partner in your journey to online success. With a proven track record, a passionate team of experts, and a focus on delivering measurable results, we are ready to help your business thrive in the digital world. Contact us today to take the first step towards achieving your online goals.
Located in the vibrant city of Iligan, Philippines, our agency is at the forefront of cutting-edge online marketing strategies that transcend geographical boundaries. With a dedicated team of skilled professionals, we cater to clients not only in Iligan City but across the world, with a strong focus on providing exceptional services to businesses in the United States, Canada, Australia, and the United Kingdom.
We use WordPress in designing websites. We have our own reliable managed WordPress hosting.
We can do designs for companies, blogs, ecommerce, job boards, online communities.
Google and Facebook Ads
(Pay-Per-Click)
We can help you run and setup Ads for your Facebook page and do Google Ads for your website.
We offer a powerful web hosting with unlimited bandwidth and unlimited storage. Never worry about down time and slow loading websites.
Search Engine Optimization
We are adept in onpage and offpage SEO and can help you rank your website organically on Google.
Example: This website ranks for 'Iligan web design agency' and 'SEO agency Iligan' keywords on Google
Virtual Assistance / Outsourcing
We can do any virtual assistance or outsourcing work like data entry, appointment setting, customer service.
We can do logo, flyer, poster design for marketing and branding of your business. Tell us your concept and we will make your material according to your needs.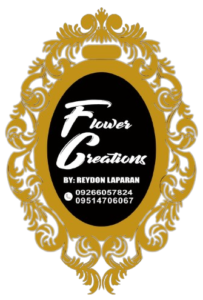 Flower Creations by Reydon Laparan
The successful collaboration between Flower Creations, a flower shop in Cagayan de Oro city, and our web design and SEO team resulted in a remarkable online transformation, positively impacting their business and attracting a wider audience.
Visit their website here. - Flower Creations
I just always love to refer you guys to other coaches because you do great work. Thanks!
I find that Karina is very good about communicating with me, I really like her daily updates and how she organizes this. She figures things out if she can and more importantly she asks questions when she has them, which is great! I trust her to circle back with me and close the gap, which is really what I have been looking for. I am truly so happy I found her! I don't have any weaknesses to report!
How beautiful and neat my brand is!! 😊🥰✨ I would like to thank MalachiSoft!! 😊😊✨🥰 Exceeded my expectation! 👉🏼 For brand consulting, logo, website needs, SEO and more, please contact them! Suppeeerb and highly recommended!! ✨✨❤️❤️😊🥰🥰
In the colorful tapestry of the Philippine culinary landscape, local businesses often face tough competition. Amidst this delightful challenge, an extraordinary cake shop, Pipie Co, ventured to carve its niche and stand out.
Read more
Let us talk about your project.
Let us know if you have any questions. 
We do free consultation and quotation.